Wow, today was a big day for playground construction.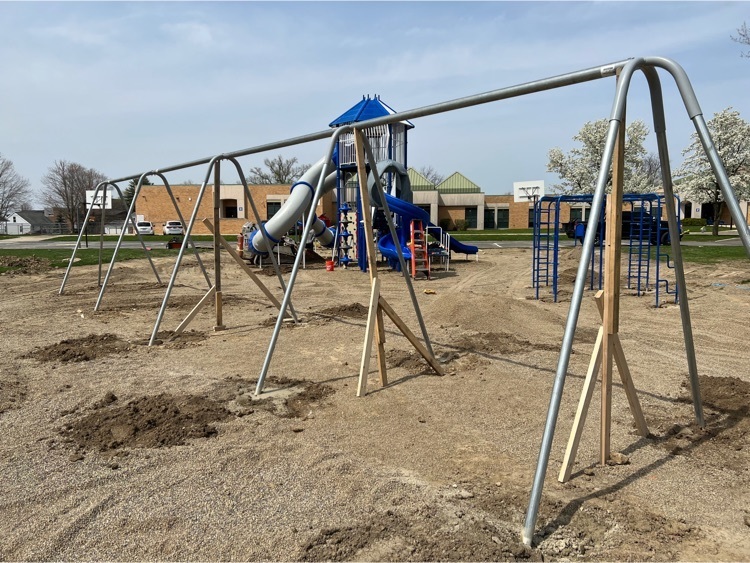 Check out our lost and found while you are here tonight for the carnival. It is located near door 1.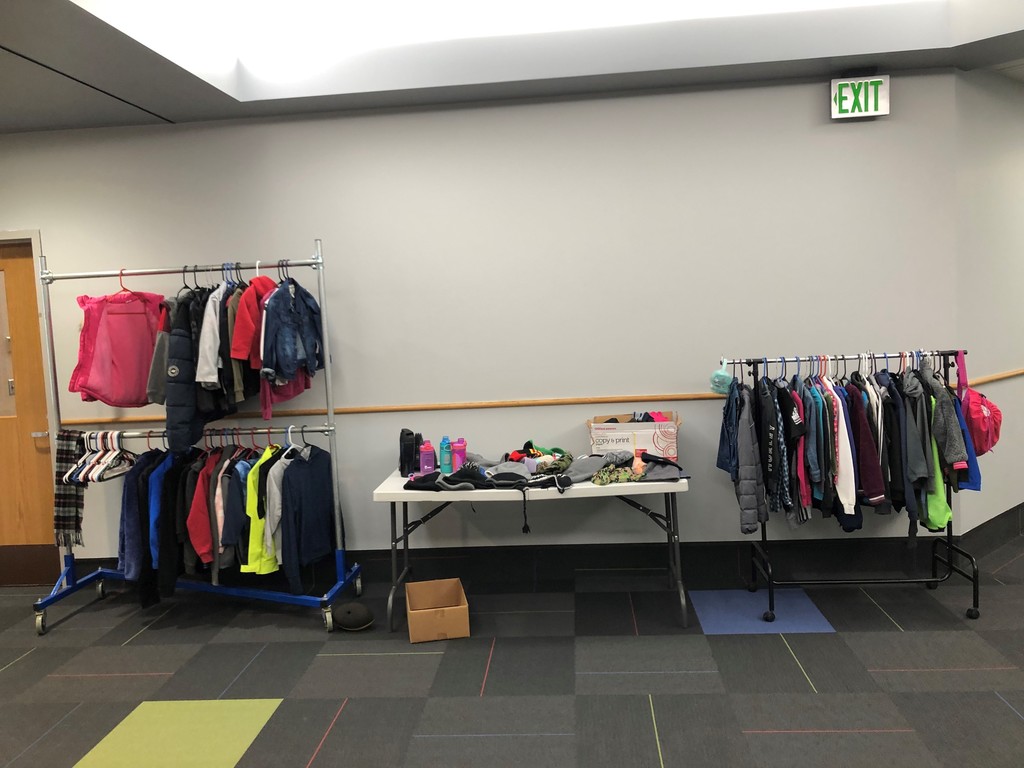 We want to thank our PTO for all their hard work the last several months getting our school carnival organized. Thank you PTO!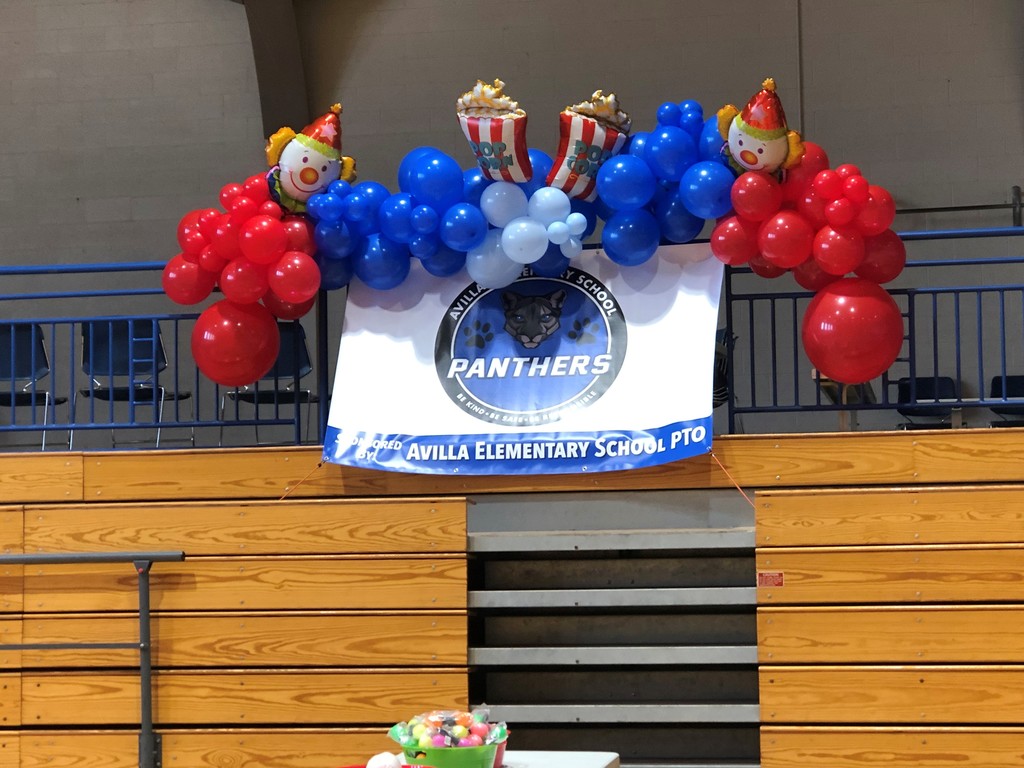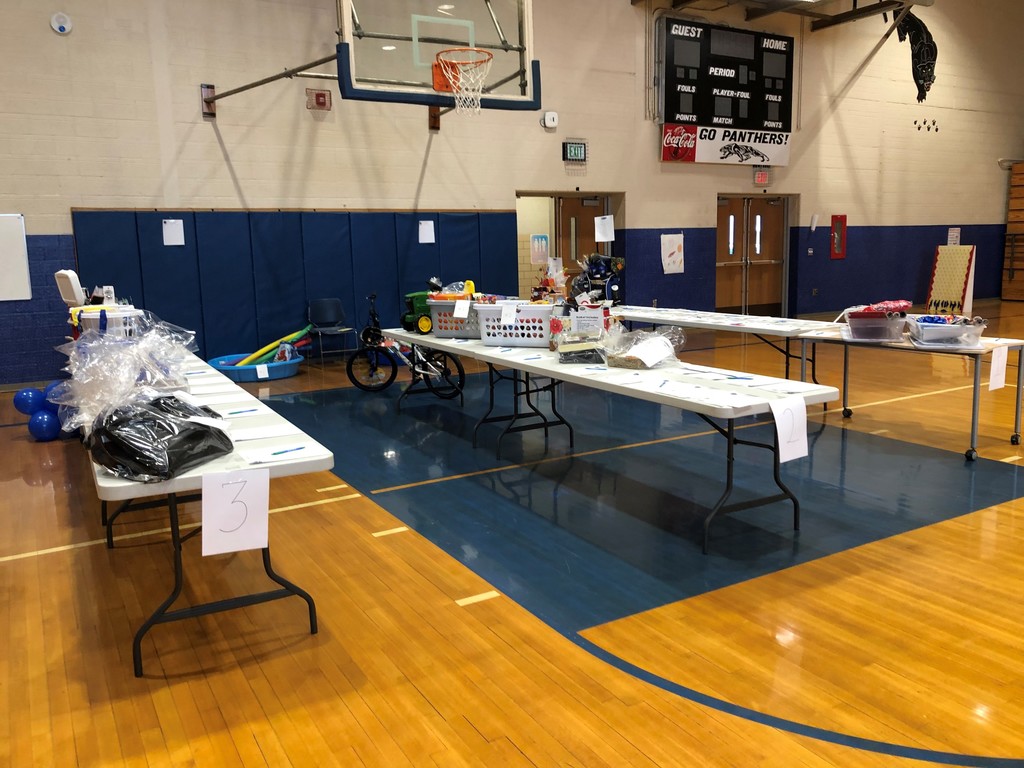 Miss Donna says today is the day! Food Truck will be at door 7 starting at 5:00. Book fair will be open at 5:30. Games start at 6:00. Can't wait to see everyone tonight!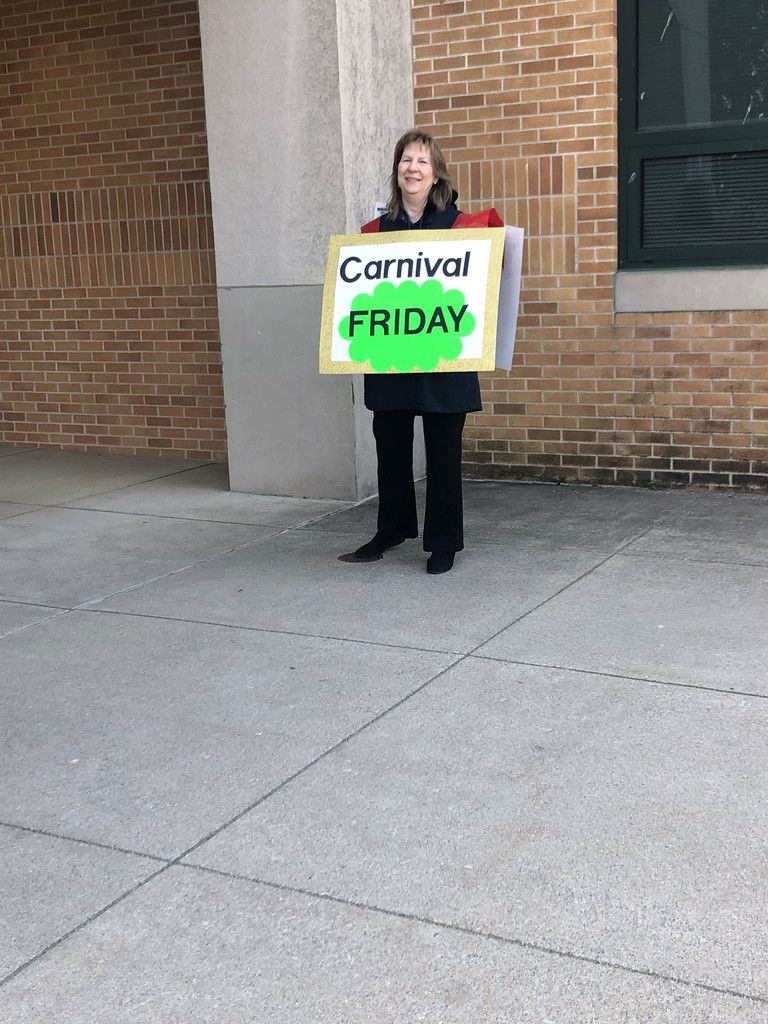 Carnival is in less than 24 hours! Here is a list of our silent auction items. Cash and check accepted.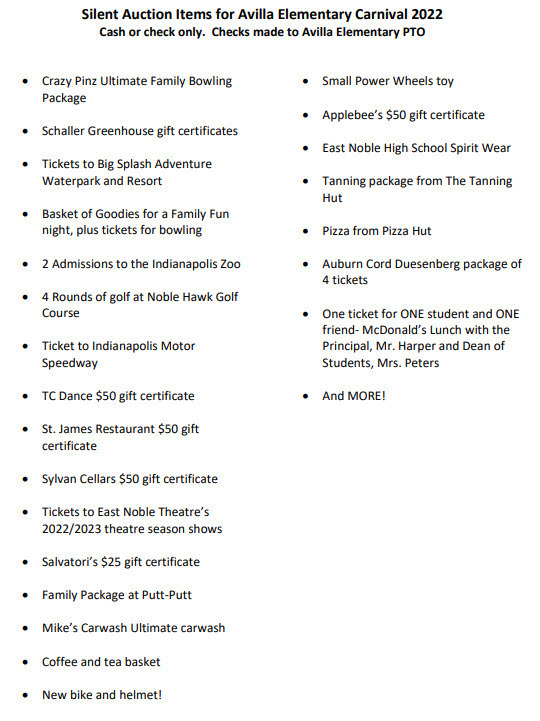 It's really coming together!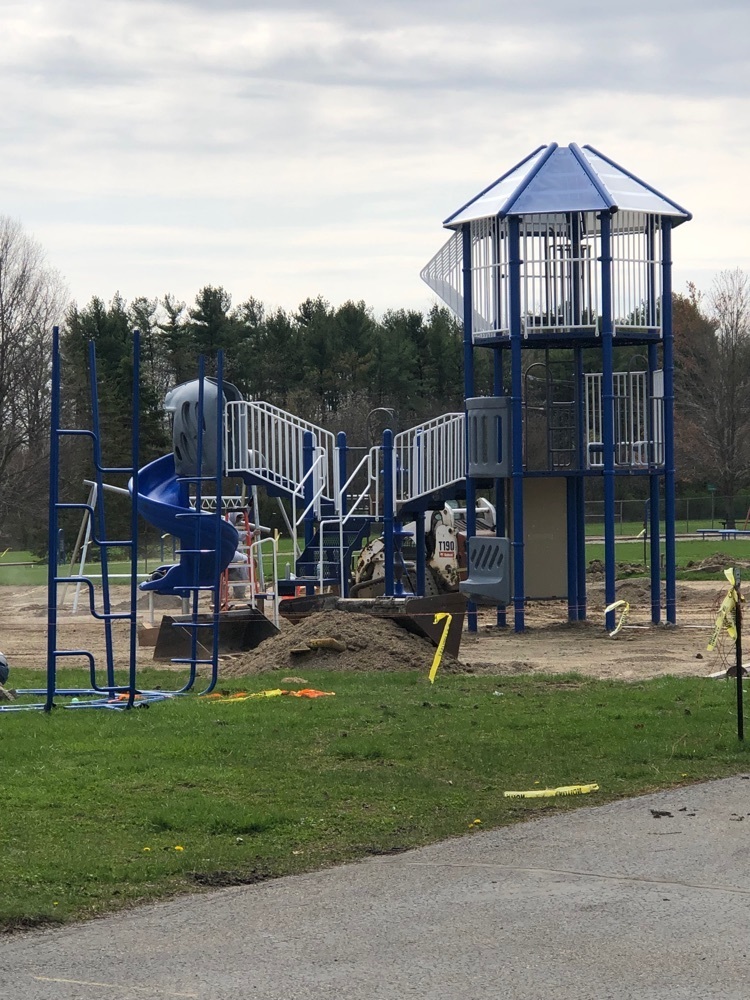 Congratulations to our newest members of National Elementary Honor Society.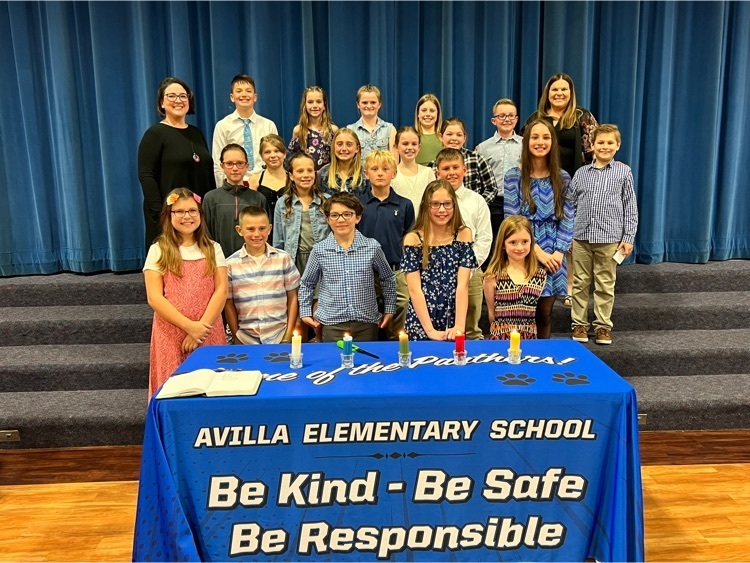 Our PTO Carnival is 4 days away. Our PTO would like to thank the following sponsors.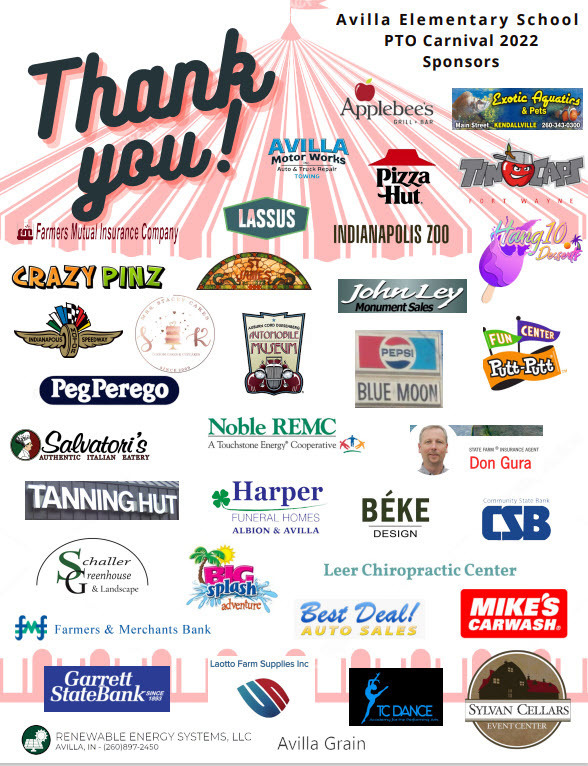 More playground construction progress today.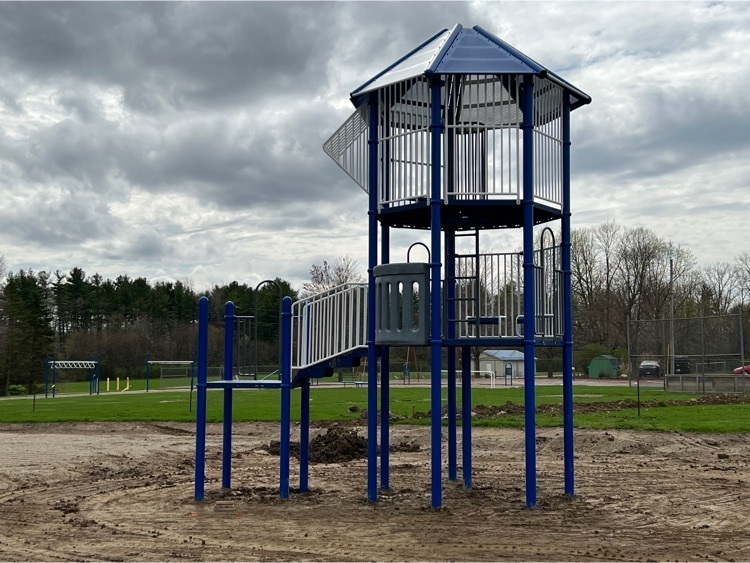 Avilla Elementary Families,  We are gearing up for our PTO Carnival this Friday from 6-8 pm. Food will be available from 5-8 pm. Please send an email to
jharper@eastnoble.net
if you would like to attend but cannot due to financial hardship. You will be invited to attend without cost confidentially. We want everyone that wants to enjoy our carnival to attend if possible. 
Just a reminder, if you want presale wristbands for the carnival Friday night, they need to be purchased by Monday (4/25). Only individuals participating in games or face painting need to have a wristband. You can also buy wristbands at the carnival for $7.00.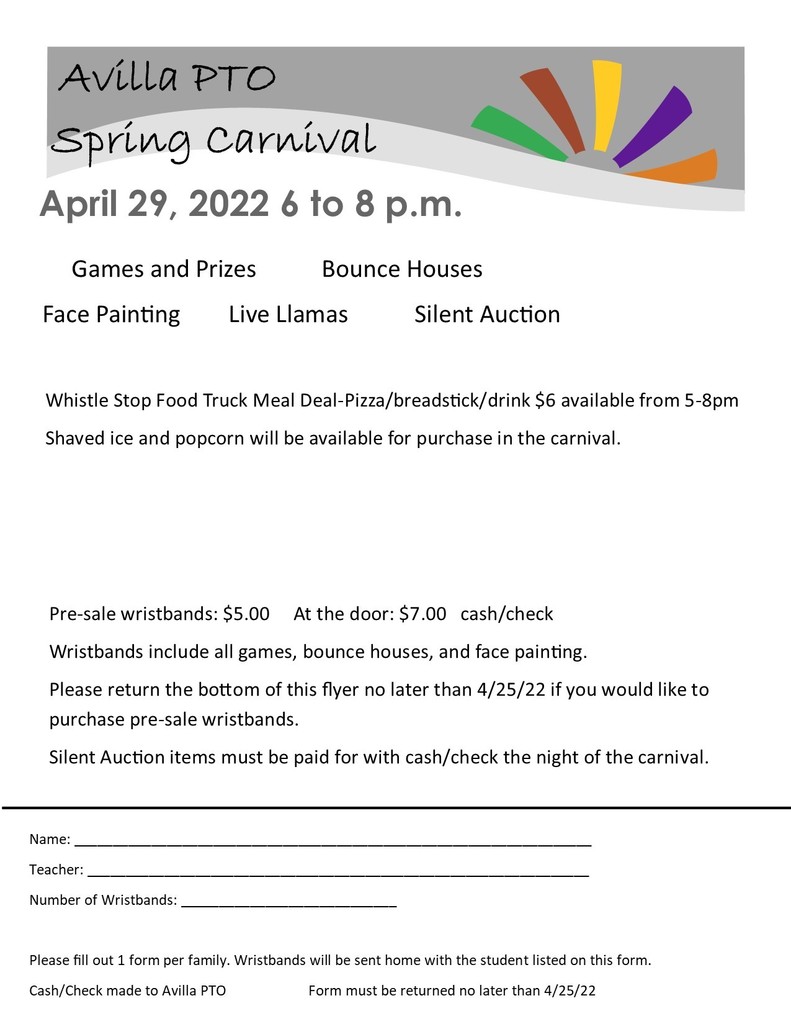 Another day of progress!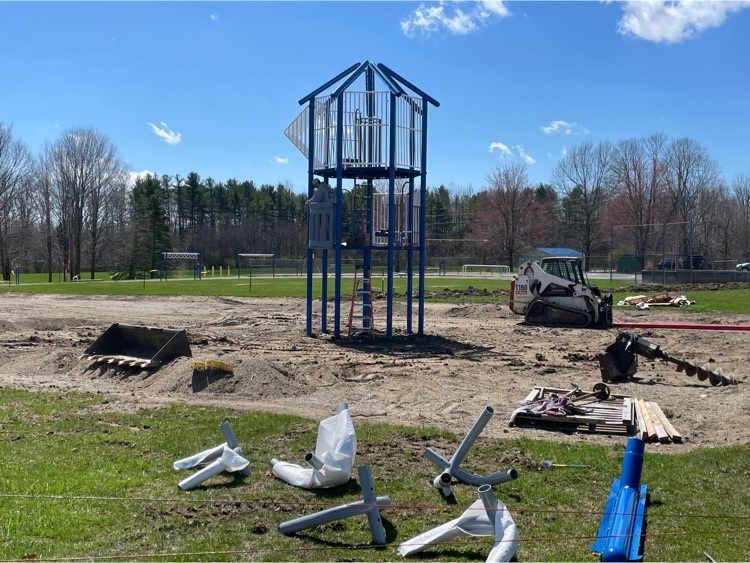 Avilla School carnival is scheduled for next Friday, April 29, 2022. Just a reminder that wristbands are available for presale until Monday for $5.00. They will also be available that evening for $7.00.

Progress! What do you think it will look like when it's completed? Stay tuned for updates.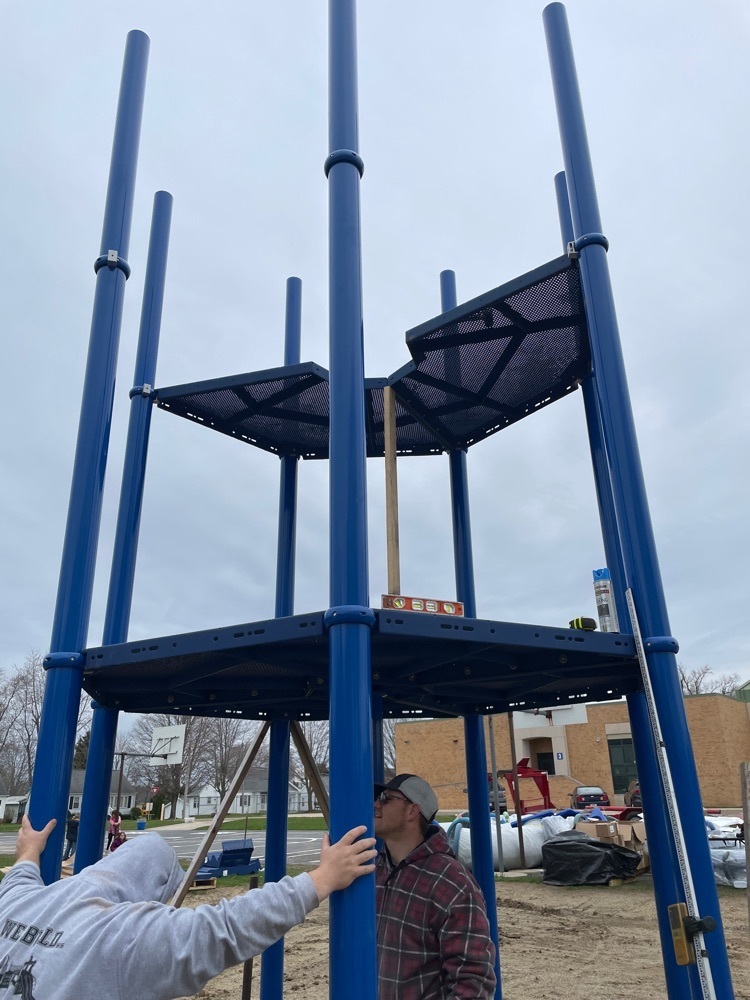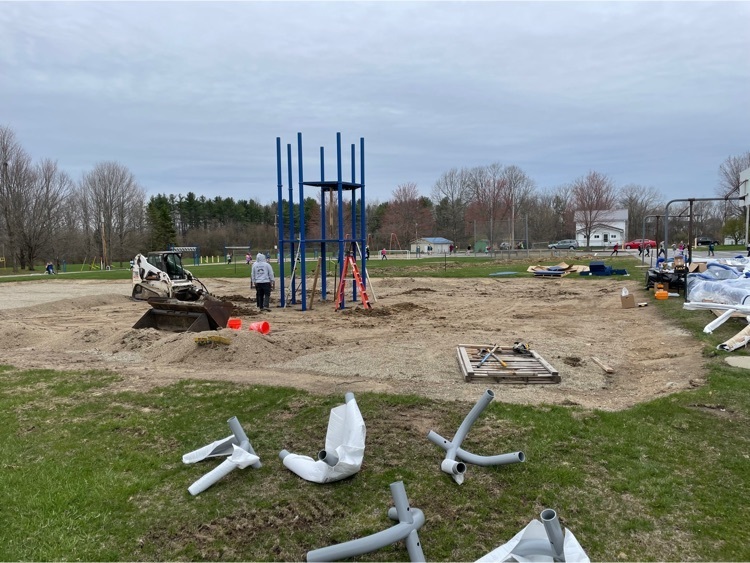 East Noble preschool round up is tomorrow at Avilla from 5:30 to 7:00 pm. Any student that will be 3 or 4 by August is eligible to attend. Please bring copies of your child's birth certificate and shot records. Please complete this form
https://forms.gle/RptVas55MRA7TrbX6

These Panthers are amazing! All of them voluntarily offered to become custodian helpers. We appreciate them!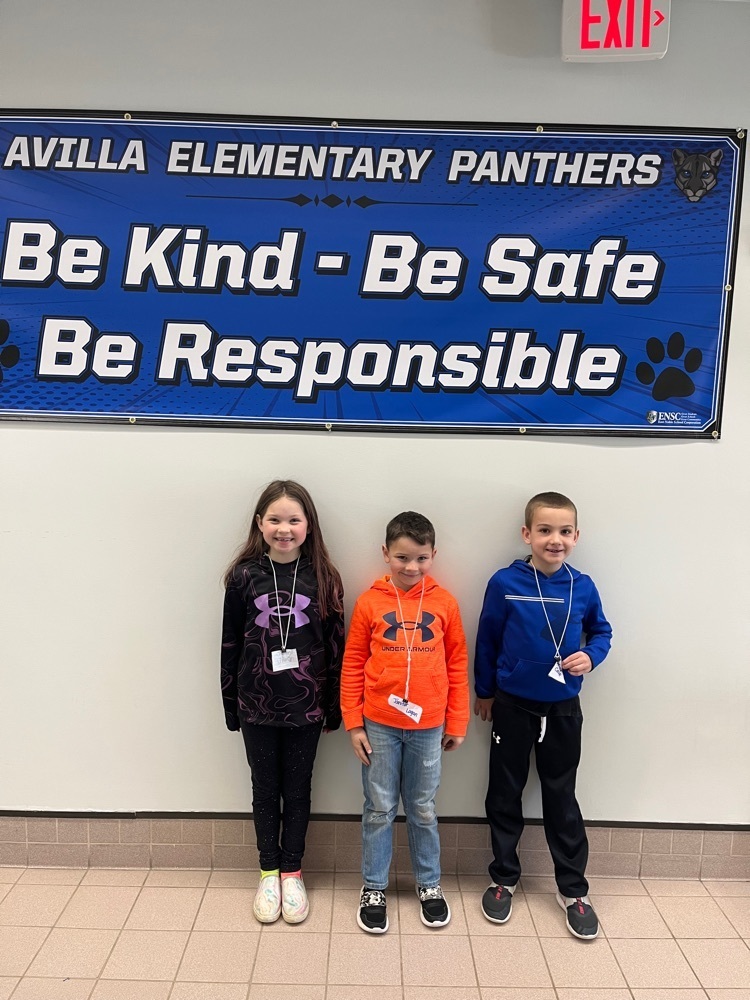 Avilla Families, here is our latest at-home monthly STEM challenge. These challenges are optional for our students and are completed at home. Family involvement is encouraged for each challenge.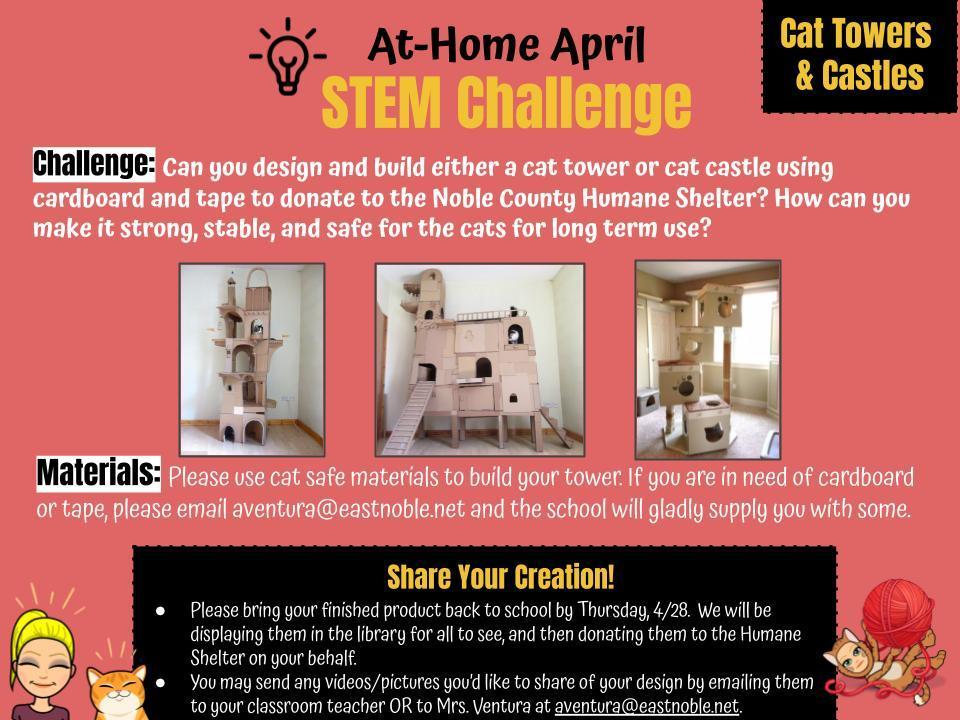 Avilla Families, please join us on Tuesday, April 19 from 3:00-4:30pm. We will be making blankets to donate to the Noble County Humane Shelter. There will also be a shelter employee coming with a few animals for families to pet. You will need to sign up, as spots are limited!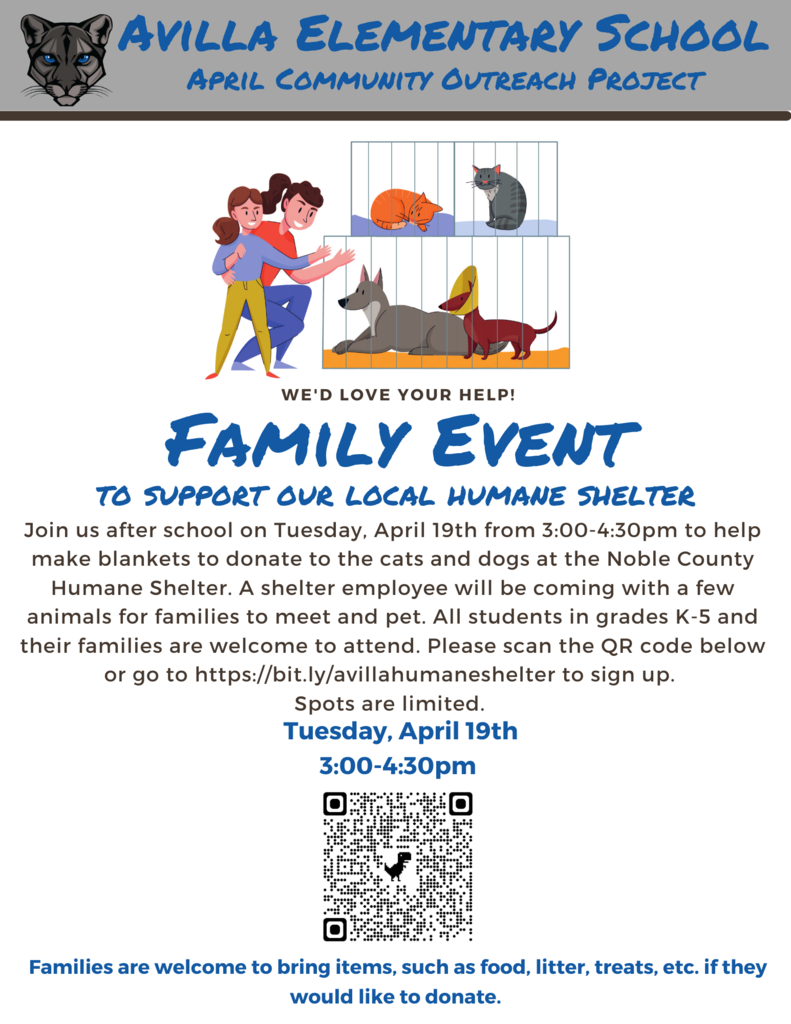 Avilla families, if you or someone you know is interested in sending a child to our preschool program in August 2022, please fill out the form found at this link:
https://forms.gle/AcTpceU1SJ2moSfX6