Help us celebrate Read Across America Week!
Today's staff spotlight is on our awesome tech teacher, Megan Rodenbeck. Mrs. Rodenbeck joined our Avilla Staff at the beginning of this school year. She has three beautiful children and is an Avilla parent as well. Thank you Mrs. Rodenbeck for all you do!

Free skating party! We hope to see many Avilla Families at the Skatin' Station next Thursday evening. Thank you to our tremendous PTO for this fun opportunity.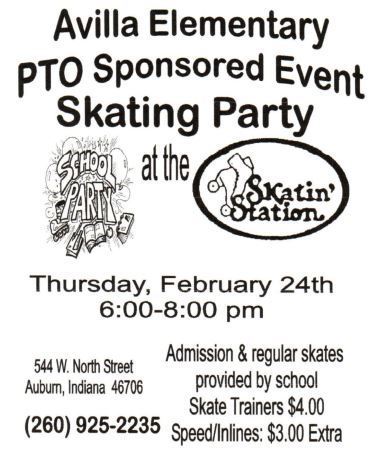 Drew Grossman joined our Avilla Family in December as our P.E. teacher. He is currently finishing up his elementary education degree and he and his wife are expecting a daughter very soon. Baseball is his favorite sport and he is huge Detroit Tigers fan. Welcome Drew!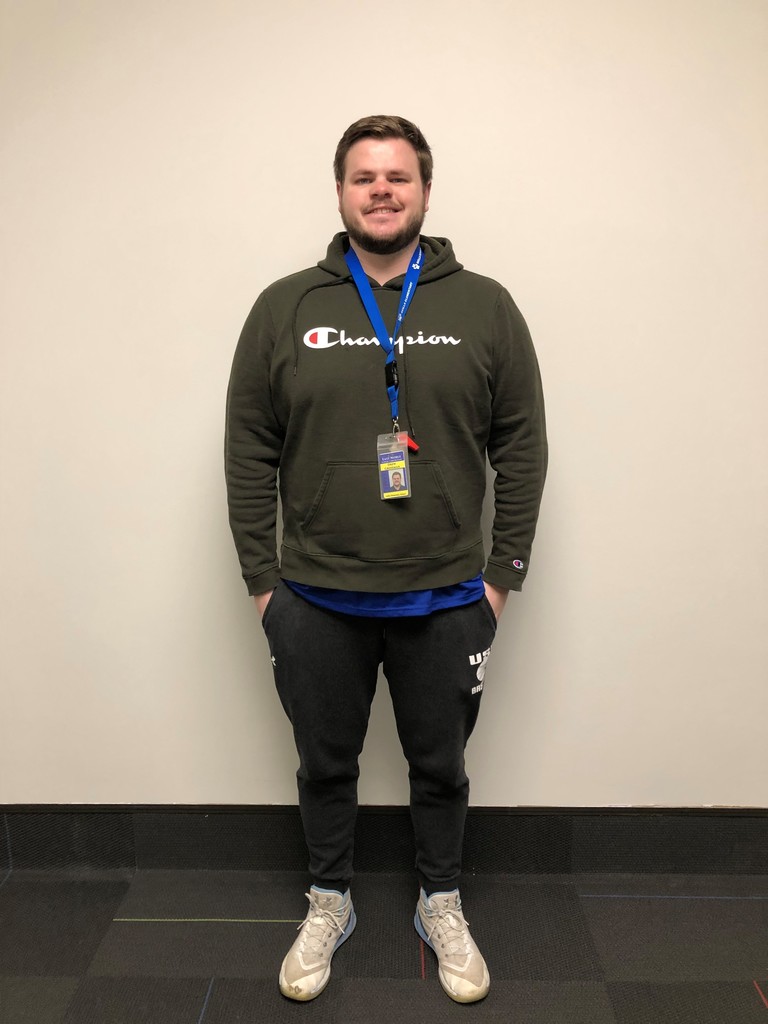 We have 9 days remaining in our efforts to treat our local first responders to grab and go snacks. Thank you for all of your help toward this! We have a goal of 2,000 individual items.
Please help welcome Jenna Schmidt as our new music teacher. She is from the Garrett area and recently graduated. She loves all kinds of music, but especially loves musicals. Welcome Ms. Schmidt!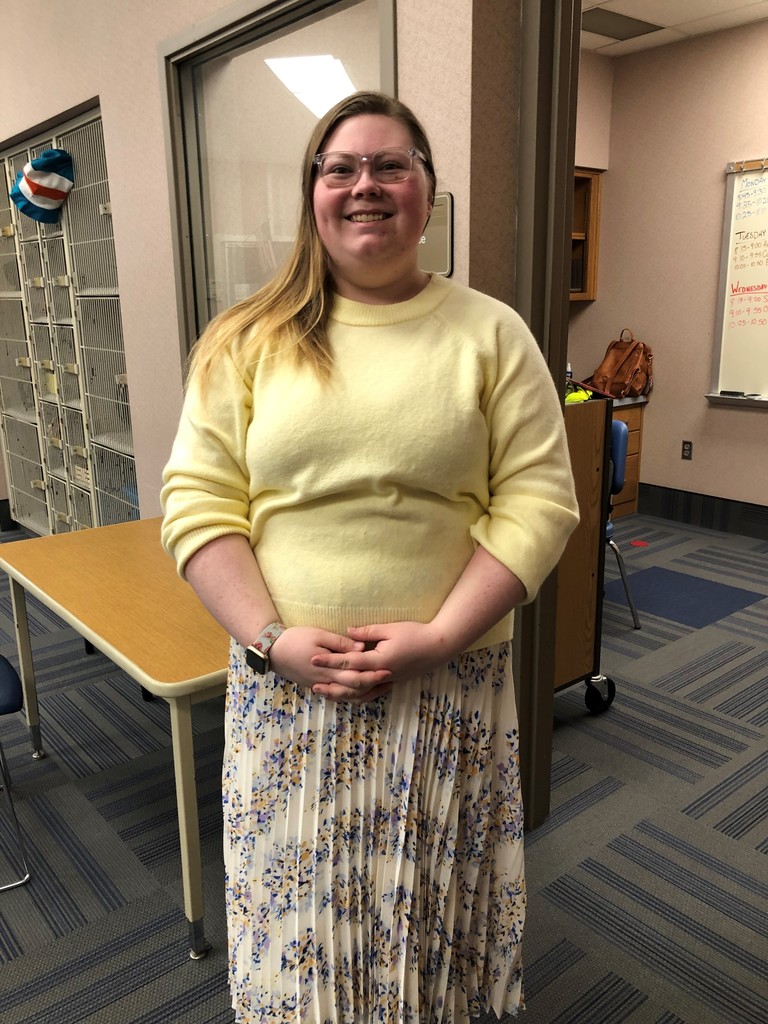 Avilla Families, we need your help to reach our 500 item goal. Please consider donating to our February Avilla Elementary Community Outreach Project.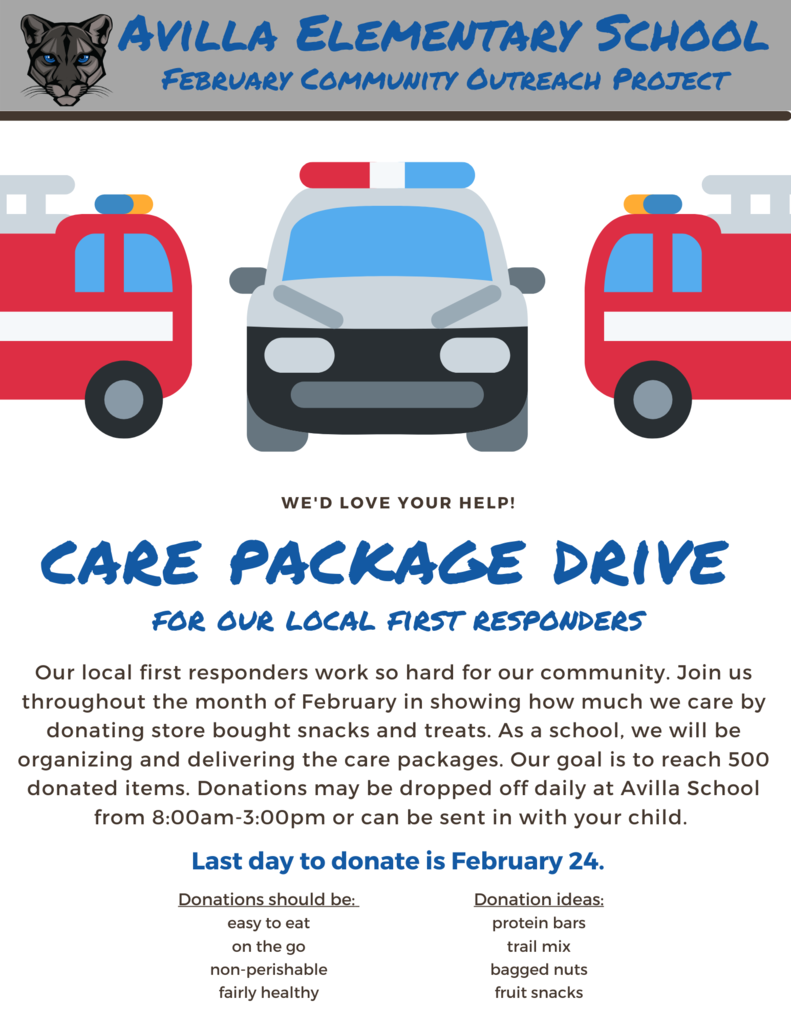 All of the snow we had last week is free and clear from our parking lots and sidewalks. A big thank you to our Avilla lead caretaker, Dean Huth, and other East Noble grounds crew members. Thank you all!!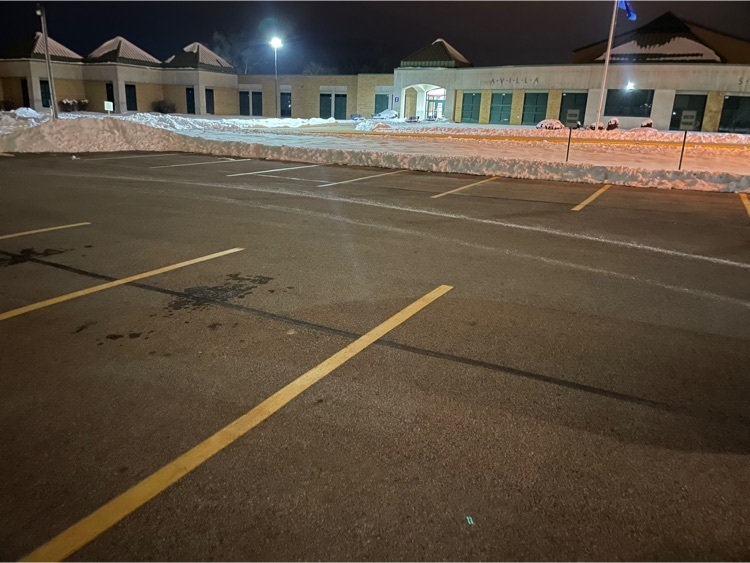 A few more pictures of Day 1 Winter Olympics, Winter fun dress up day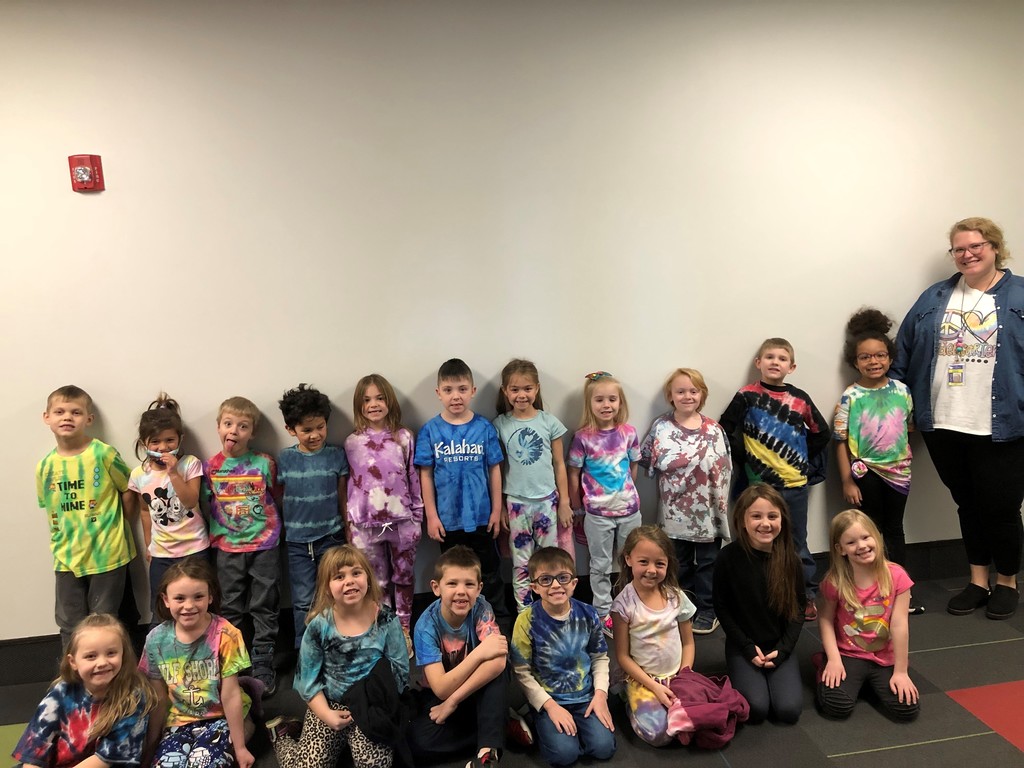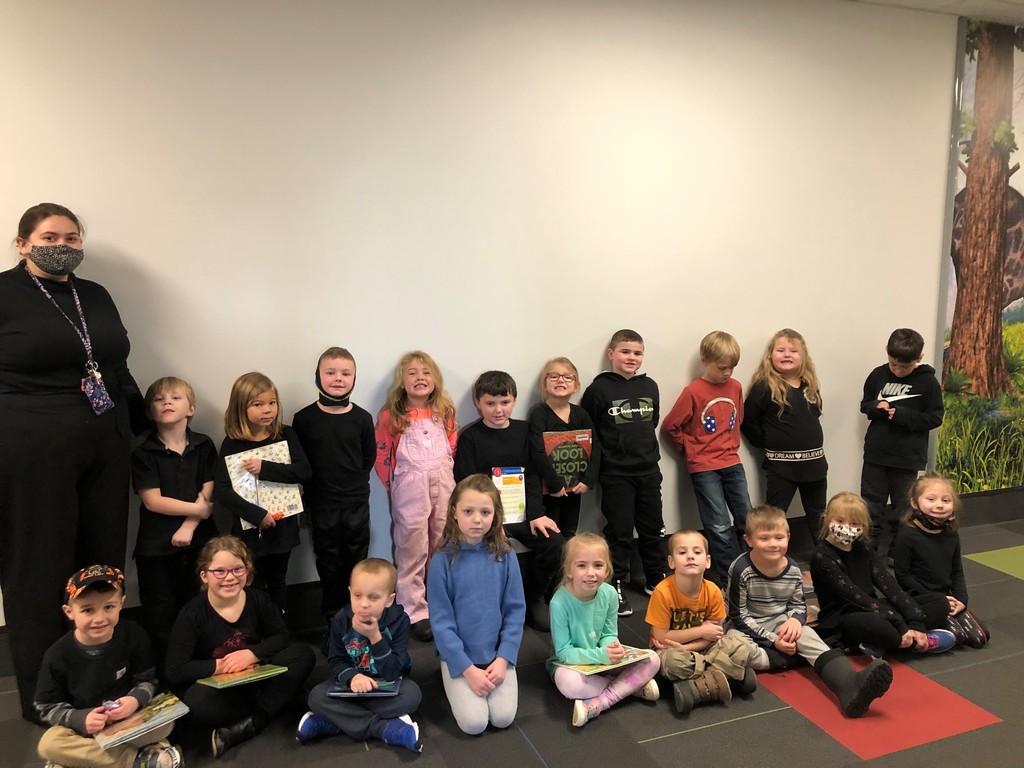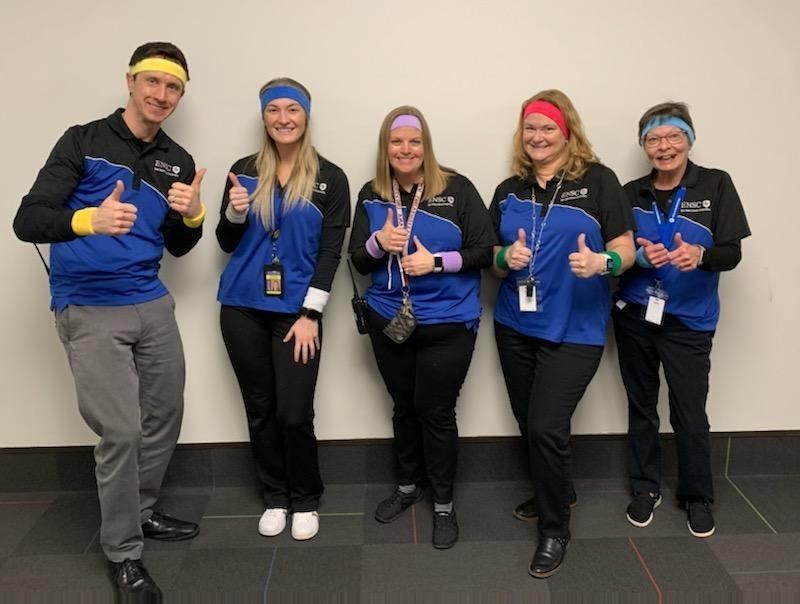 Day 1 of Winter Olympic/Winter fun dress up week. Team Uniform Day: Each class decided their team uniform. Black outs, tie dye, Blue and Gold, mismatch, and many more. Can't wait to see our Panthers tomorrow as their favorite athlete or sports team!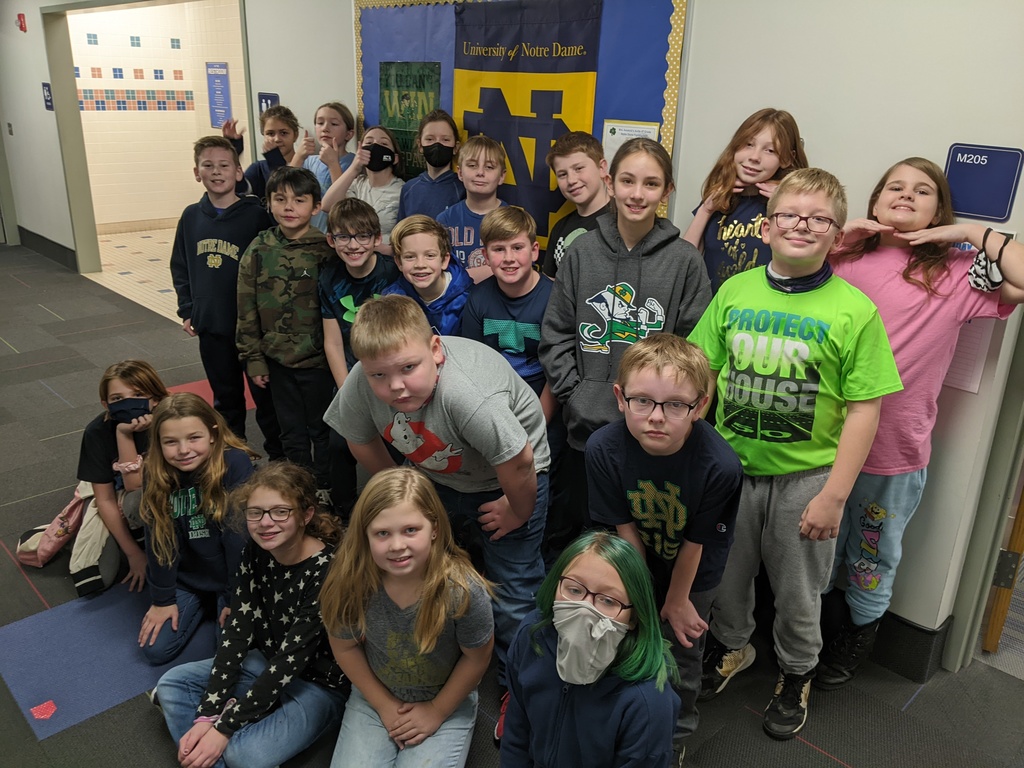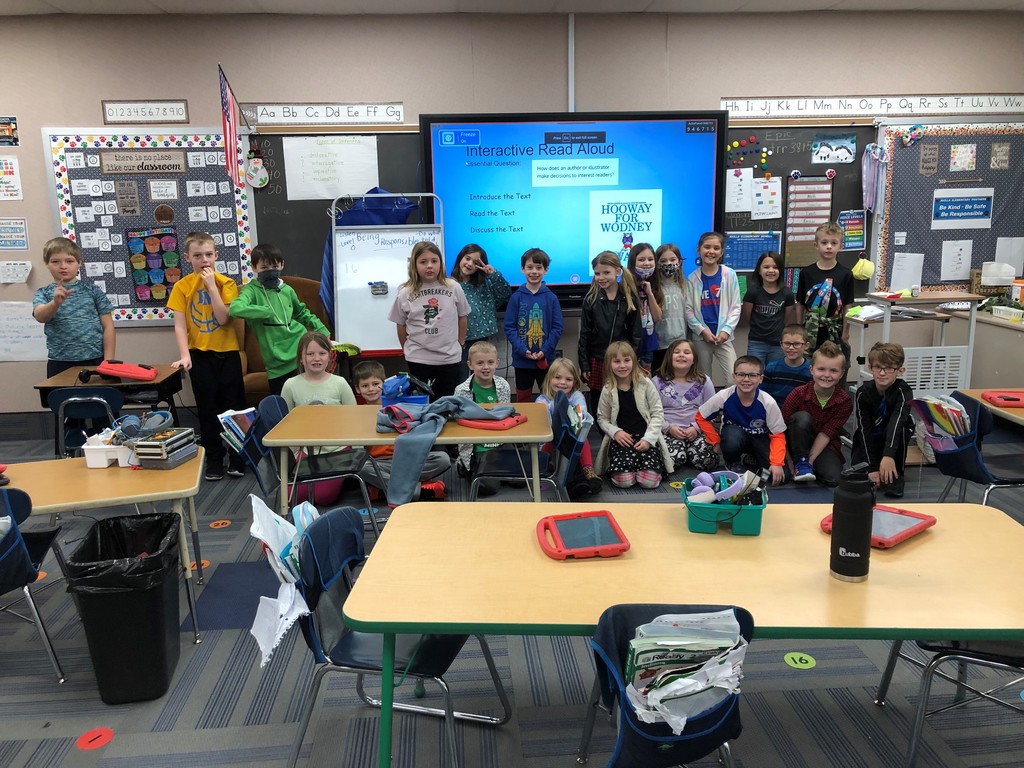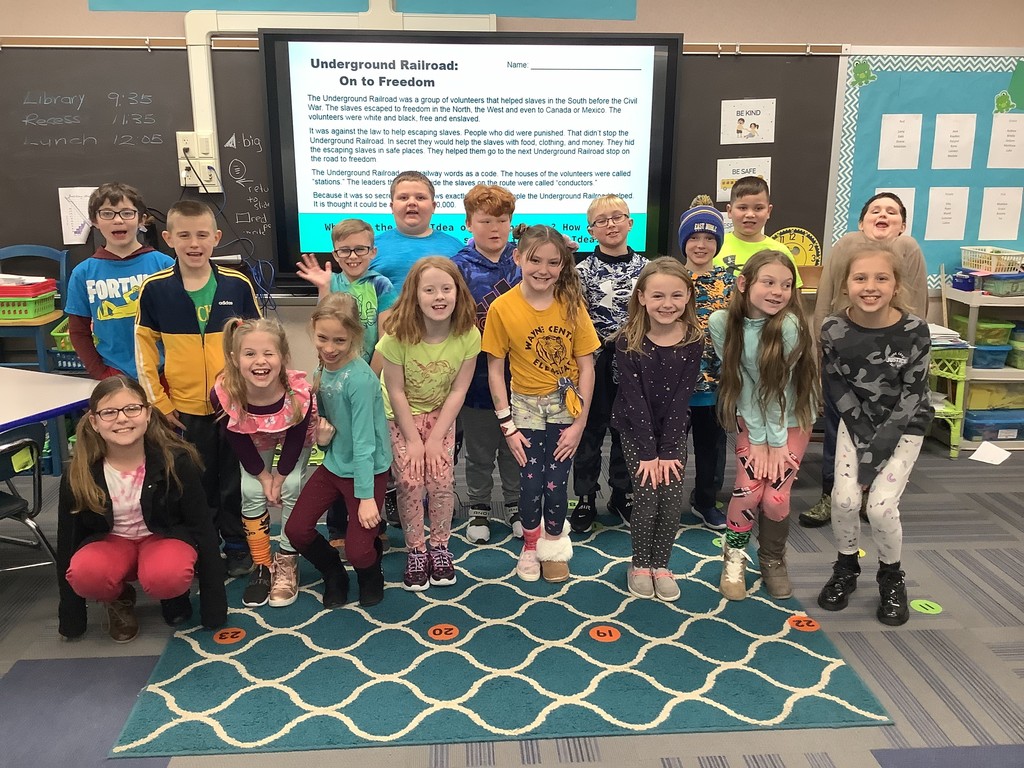 Avilla Families & Community Members, For the remainder of the school year, Avilla School plans to organize a monthly community outreach project. For the month of February, join us in thanking and celebrating our local first responders. See attached flyer for details. Thank you!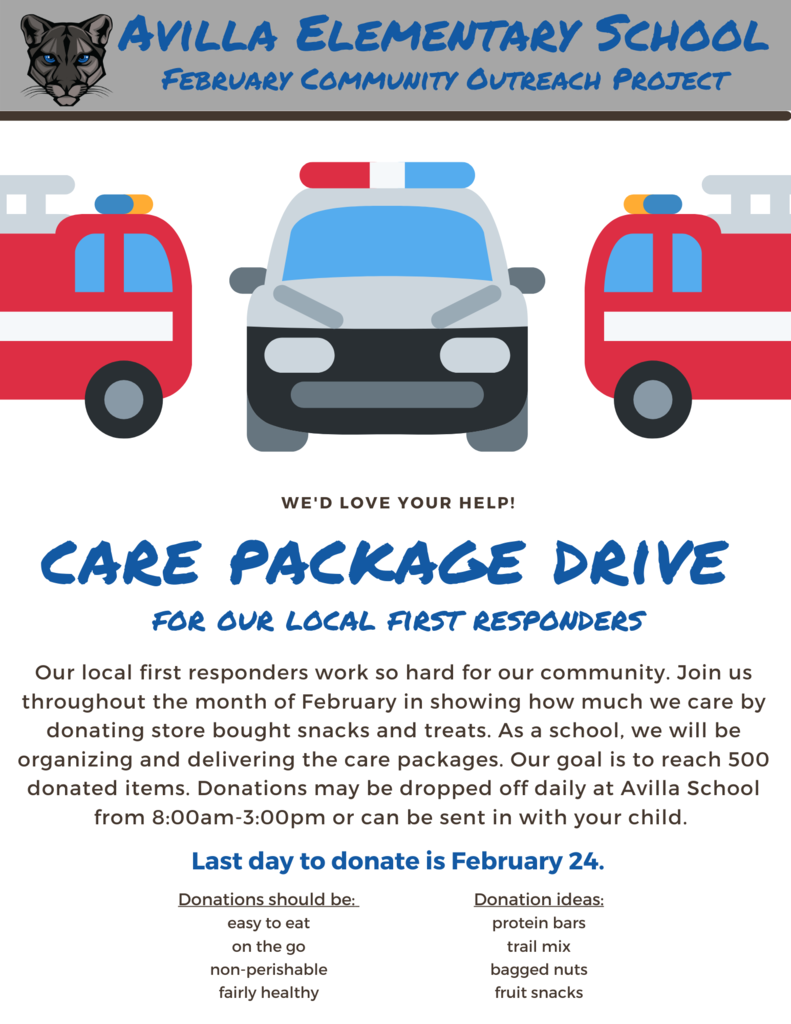 Here is our latest at-home monthly STEM challenge. These challenges are optional for our students and are completed at home. Family involvement is encouraged for each challenge. Please sign up by Thursday, February 3.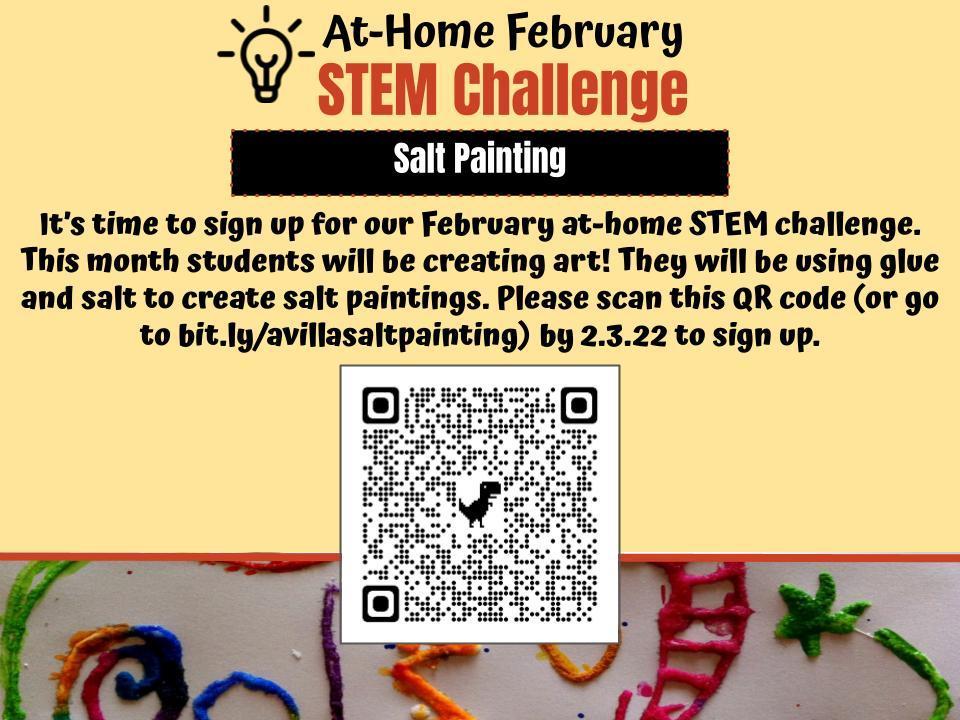 Help us celebrate the Winter Olympics and have some winter fun with a spirit week starting Monday. Monday: Team Uniform- You're a TEAM with your class. Parents be on the lookout for what your student will wear Monday from their classroom teacher. Tuesday: Dress like your favorite athlete or sports team Wednesday: Olympic Ring Color. Wear the following color, K/1: yellow, 2 red, 3 black, 4 blue, 5 green Thursday: Red, White, and Blue day Friday: Medal Ceremony day. Dress up in gold, silver, or bronze OR wear a medal
Just a few of our fifth grade students promoting our 3 Bs this week.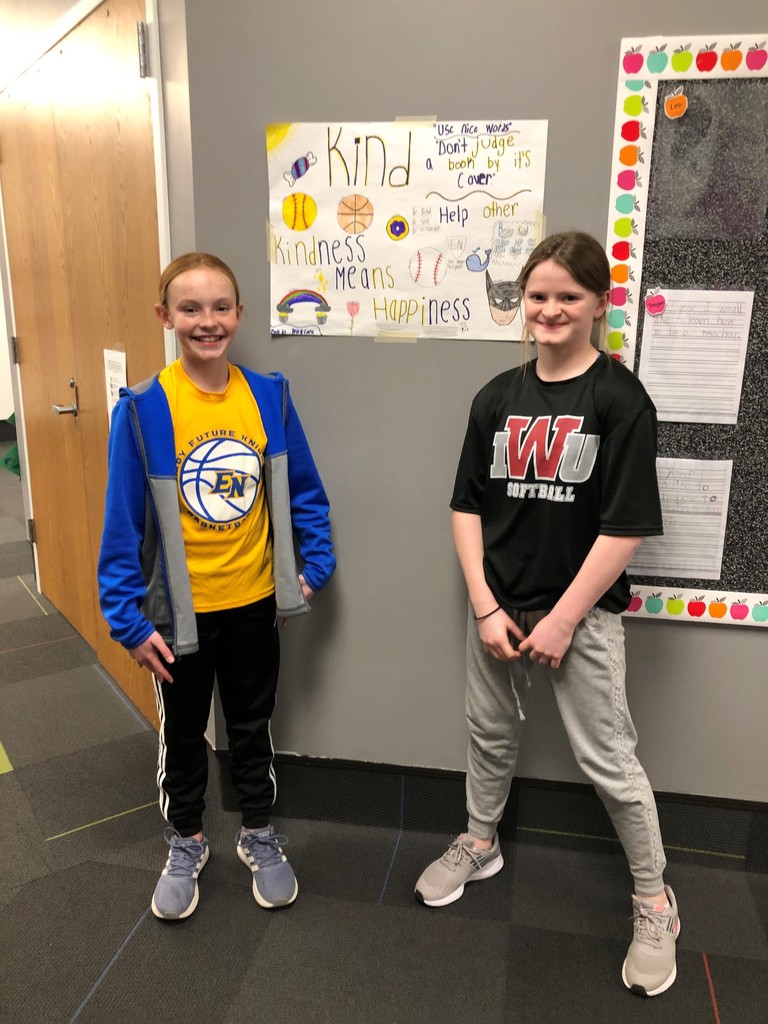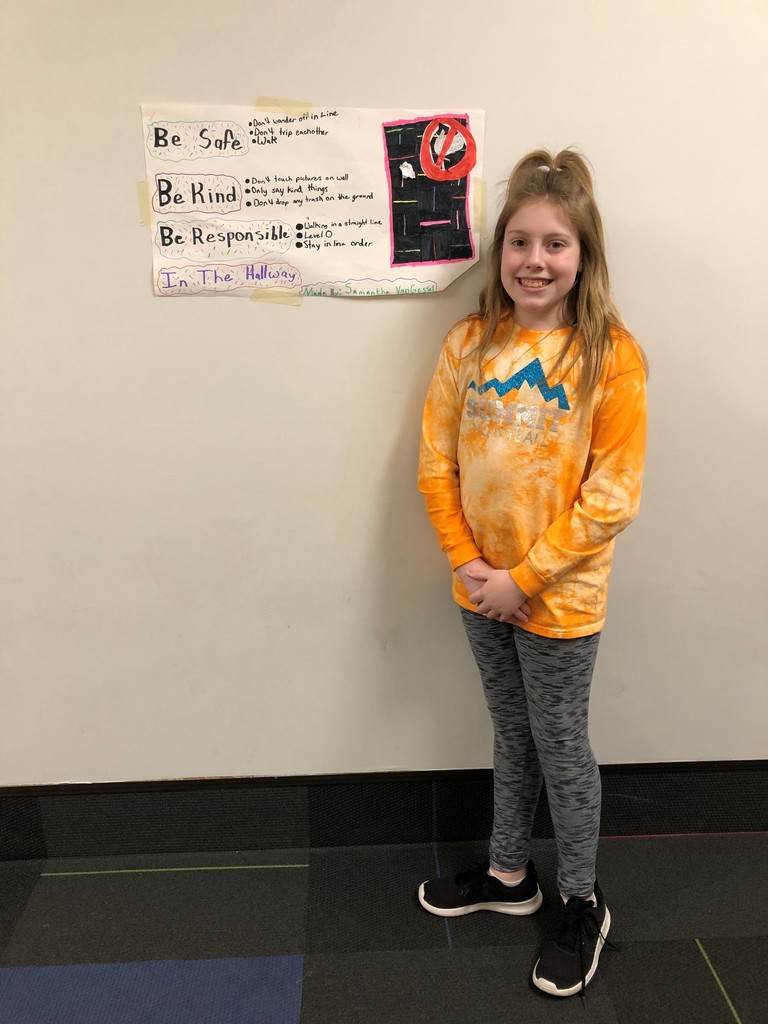 Cookies and Canvas! 3rd through 5th grade students are invited to participate in this neat opportunity happening at Avilla Elementary. Fliers are coming home tomorrow. Participation is limited to the first 20 paid participants. All forms are due back by next Friday.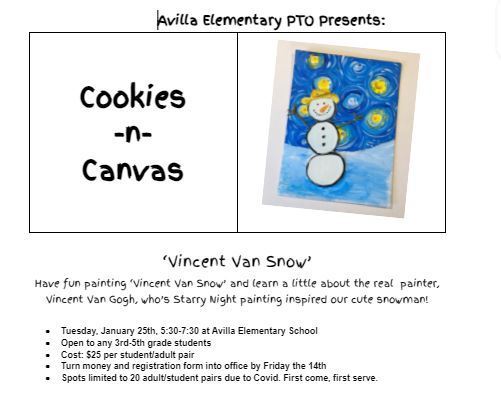 Mrs Amstutz and Mrs Collins became snowmen in our K-2 build a snowman relay.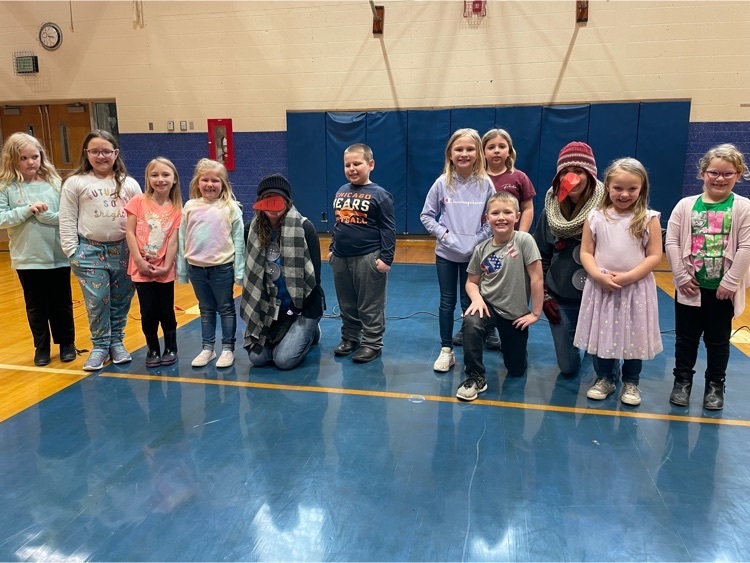 Students got to decorate Mr. Harper and Mrs. Peters as Christmas trees during our Panther Pride assembly.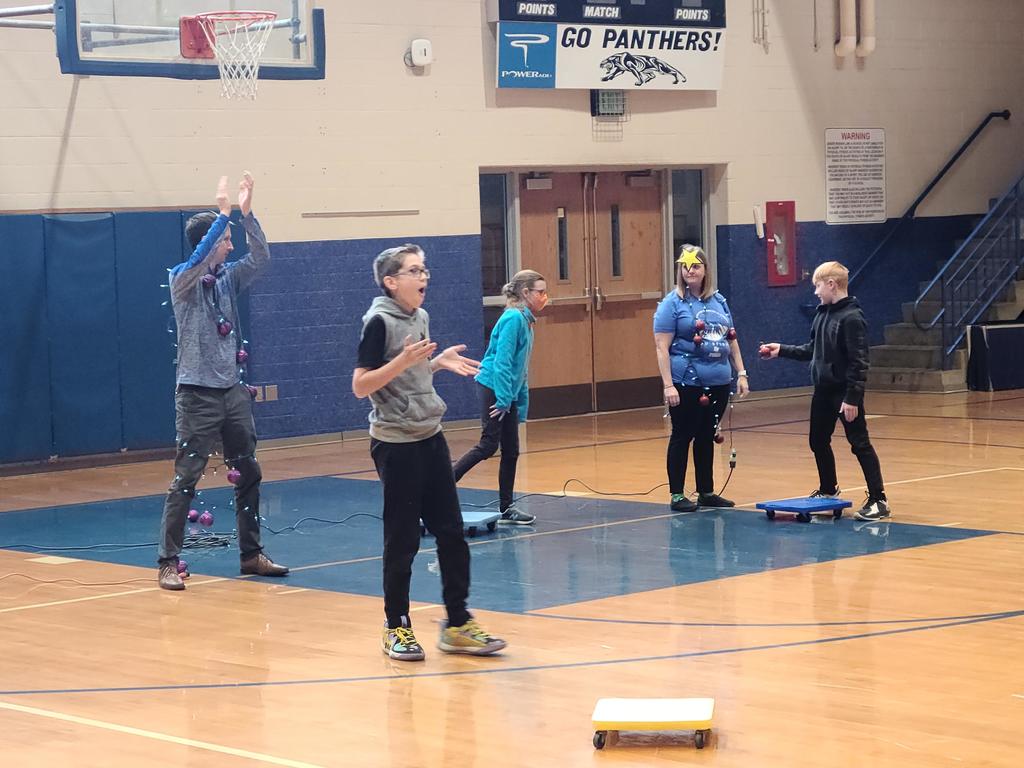 Our Kindergarten students had a special guest this morning to kick off Polar Express day! Thank you Mr. Pine for taking the time to be "our conductor."